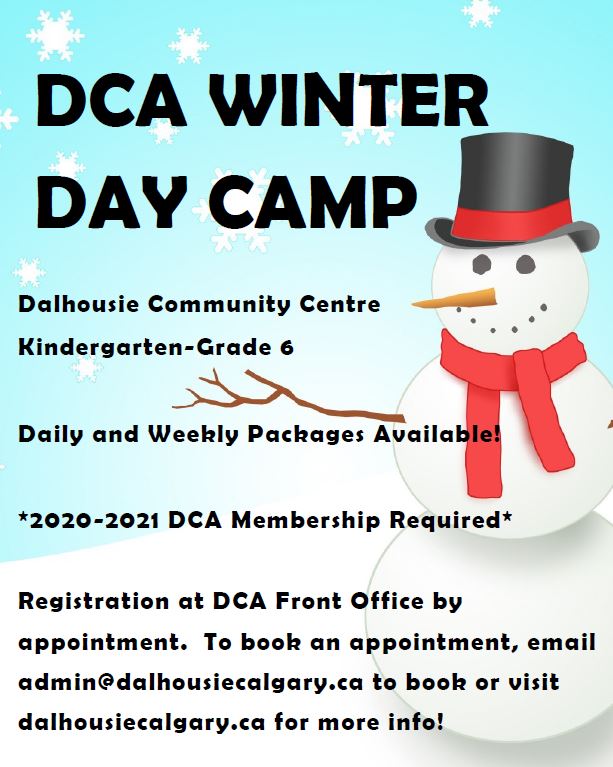 CLICK HERE FOR OUR FEE GUIDE FOR WINTER DAY CAMPS!
REGISTRATION: NOVEMBER 20, 2020 @ 9AM AND CLOSES DECEMBER 4 @ 3PM
2020-2021 DCA MEMBERSHIP IS REQURIED. YOU DO NOT HAVE TO CURRENTLY BE IN THE DOSC PROGRAM TO REGISTER!
NO REFUNDS AFTER DECMEBER 4TH BY 3PM UNLESS THERE IS A MANDATED CLOSURE DUE TO COVID 19.
Minimum of 8 children needed to essentially break even or make a little bit of money. Since they are not in a cohort (could be different kids different days, with the new Alberta policy we can only have up to 15 people in the room at a time).
Thank you to everyone that participated in our summer day camps this past summer! We had a ton of fun and can't wait for next summer!
Please watch in late winter/eary spring for registration details. We may be offering winter break and spring break day camps!
Information will be posted here on our website as soon as it is available!