THE FUTURE LAYERS OF DALHOUSIE REPORT
Between March and April, 2021, University of Calgary School of Architecture Planning and Landscape students Zhuxuan (Melody) Ma and Travis Dickie researched for and prepared a report on our community as a capstone project to their studies. This included a four-month engagement and visioning process developed in cooperation with residents of Dalhousie and with participation of the Dalhousie Community Association ("DCA") in helping to promote the project and providing community association perspectives. Though not a statutory or city-driven, this report provides some great insight into what some of our residents value in the community and would like to see in the future in relation to development, transportation and overall community building. Ultimately, the report provides a concept for a three-node distribution of interconnected community amenities in west Dalhousie (centered on the Community Center), in east Dalhousie (centered on the DCA's Dallyn Street building, site of the proposed community garden) and in the LRT station area. The Future Layers of Dalhousie has been a useful tool for various committees of the DCA in identifying projects to better our community and in helping inform feedback on proposed developments in our community.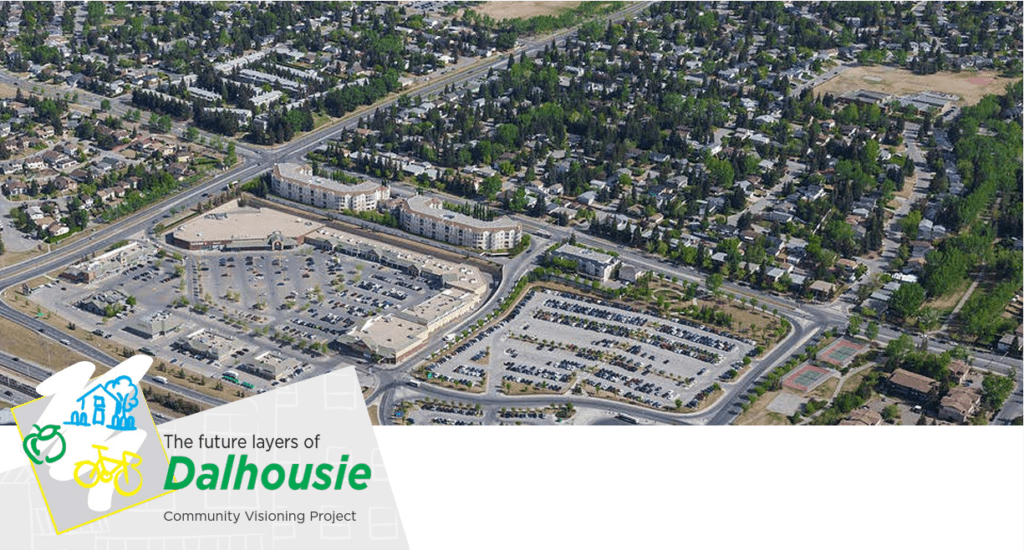 If you are interested in downloading a copy of the Future Layers of Dalhousie you can do so from HERE.
 In addition to the Future Layers of Dalhousie report, there are also links to reports for a number of other communities at https://sapl.ucalgary.ca/professionalplanningstudio/projects.
All of the original work was based from the website https://cc.nextcalgary.ca/ with the Future Layers of Dalhousie at https://cc.nextcalgary.ca/dalhousie-ds21w-vision.
The PD Committee is working to update the Development portion of the website however, if you have any questions about the Future Layers of Dalhousie in the meantime, please email PD@dalhousiecalgary.ca.