2023 Summer Weekly Outdoor Farmers Market Vendor Applications are Open!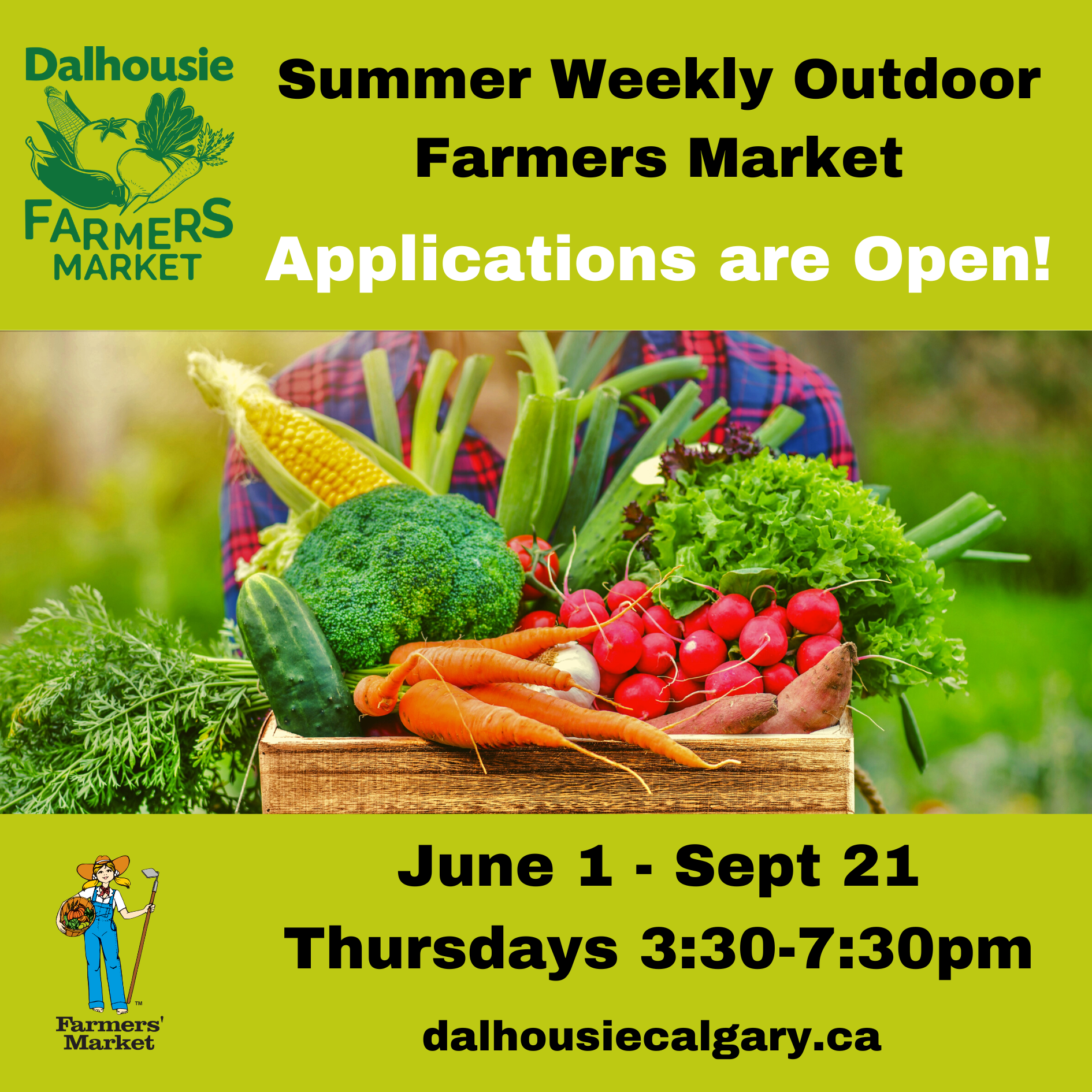 Please create an Amilia account or login to Amilia to start the Application process.
Once you have an Amilia account, please click the Market Pre-Qualification link and then scroll down to Outdoor Markets and 2023 Market Prequalification. If you are not logged in yet, it will prompt you to Login when you try to add a Session. Login, add the Session and complete all the steps including the dates you would like to attend. It will create a $0 invoice for the application process and the actual invoice will be sent upon acceptance.
Vendors will be notified of their status of their application by or before the end of March 2023.
Invoices for Stall fees will be emailed to vendors at the time of acceptance and payment is due upon receipt.
Successful applicants will be required to complete the Dalhousie Summer 2023 Farmers Market Policies and email to market@dalhousiecalgary.ca
All vendors need to have insurance that lists the Dalhousie Community Association as the additional insured. Insurance requirements need to be sent to the Market Manager at least 1 week prior to their first market.
If you have any questions about the market, please email Sonja Devauld, Market Manager at market@dalhousiecalgary.ca.