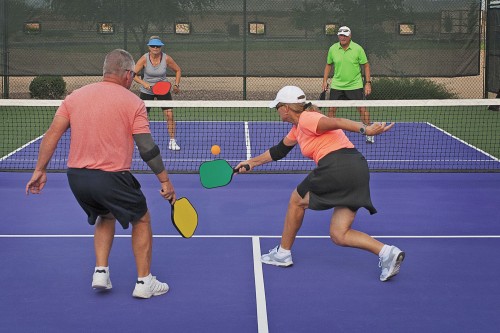 Have You Ever Played Pickleball?
The Dalhousie Community Association will not have an instructor for Pickleball this year. If you are interested in playing or learning how to play Pickleball, please contact the Calgary Pickleball Club directly at this link.
You may have wondered who are all the pickleball players you see on the Dalhousie courts all the time? That is usually members of the Calgary Pickleball Club. To contact them, please visit https://sites.google.com/view/calgarypb/home
*Please note, the tennis and pickleball courts in our parking lot belong to the City of Calgary and are to be booked through the City of Calgary website.  The DCA does not administer any tennis or pickleball court bookings.