Dalhousie Garden Update
At the end of March, the garden committee hit the streets to canvas our neighbours regarding the project. We have exceeded the threshold for approvals and will be continuing the license of occupation extension with the city.
Thank you to everyone who gave feedback on the project. We are taking your comments into consideration and will be updating some aspects of the design.
Want to join the fun? The committee is looking for more people to support the project in a variety of capacities. Have questions? Contact the garden committee here: garden@dalhousiecalgary.ca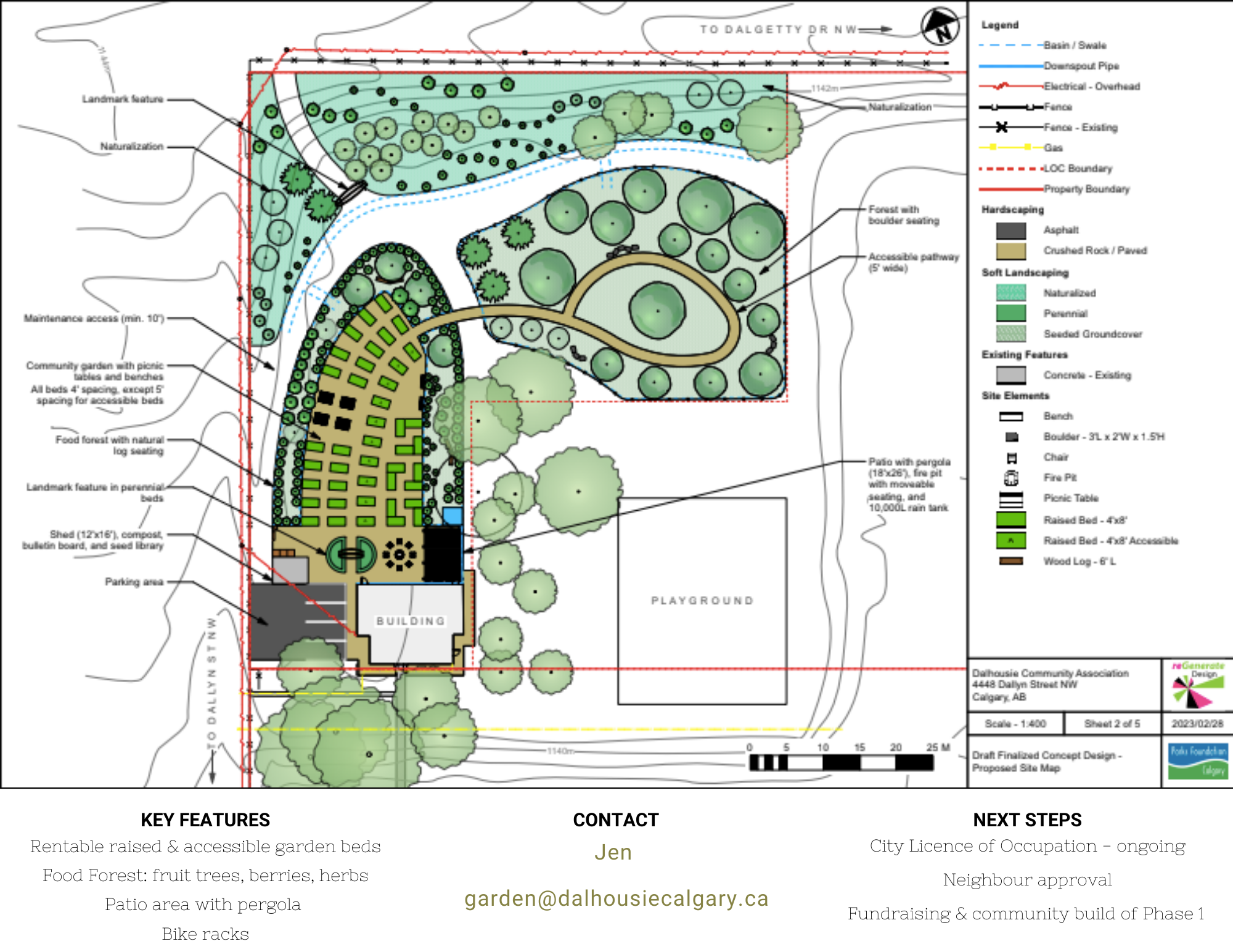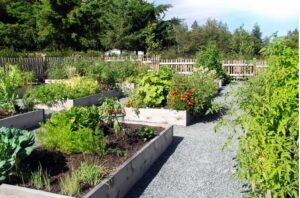 *Examples of other community garden spaces.
Vision:
Our vision for the East Dalhousie Food Forest and Community Gardens is an interactive, accessible and beautiful communal space for Dalhousie residents to gather and grow together. Developing a food forest and community garden beds fills a void within Dalhousie community: a destination that encourages residents to spend time outside, in a space that is cared for and loved by residents themselves. It gives a sense of ownership to the area, encouraging people to see themselves as stewards of communal space in addition to their own. We believe that a communal forest will foster a sense of pride in our community, while reigniting a connection to the natural world and how we as urban dwellers can live in harmony with nature within our vibrant city. As the pressure to recognize, embrace, and implement sustainable living increases, a public space that demonstrates sustainable and ecologically healing gardening and growing practices is vitally important.
We believe that Dalhousie residents have both the desire and energy to create this community space. Our initial survey of the residents through our community social media groups and digest magazine is overwhelmingly positive feedback.
Why?
Currently, Dalhousie greenspaces are largely open, tended grasslands, used for dog parks or school yards. There are very few treed or natural areas, and even fewer of these spaces are designed for "spending time" rather than "passing by". Outdoor gathering areas, where they do exist, are overwhelmingly focused on sports, which only addresses the needs of a portion of the community. The demand for communal public natural spaces is inceasing as people realize that connection and nature are vital to our physical and mental health, especially for isolated or marginalized individuals and seniors.
Details:
A food forest is an intentional grouping of native and hardy edible plants that work with the natural landscape to heal and revitalize the ecosystem. They produce passive or active harvests while increasing and diversifying the wildlife and horticultural systems both in the forest and the surrounding areas. Food forests are an essential part of a sustainable and vibrant community. A community garden will be integrated with the food forest and have raised/accessible garden beds available to community members.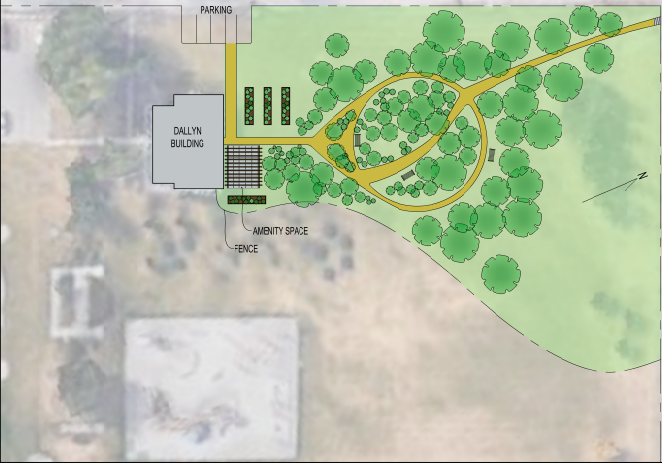 Some elements that may be incorporated during the initial design phase:
Accessible paths that meander through the space;

Rest areas nestled throughout the forest;

Zone 3 fruit and nut trees, shrubs, native plant species, and perennial flowers. Design will utilize existing terrain and flora rather than replace it;

Footpaths;

Natural hedgerow planted on the east side of the Dallyn building;

Simplifies child supervision in the NW corner of the school yard.

Allows the area to be easily accessed by community residents during the day.

Accessible garden plots/raised beds to the north-northwest side of the DCA building;

Parking;

Patio and seating area;

Tool shed;

Rented plots for DCA members and annual gardener contracts for the season;

Rental costs reinvested into community engagement activities and/or Hub maintenance; and

Rodent resistant compost system to manage fall and spring clean up as well as cast offs from bed rentals.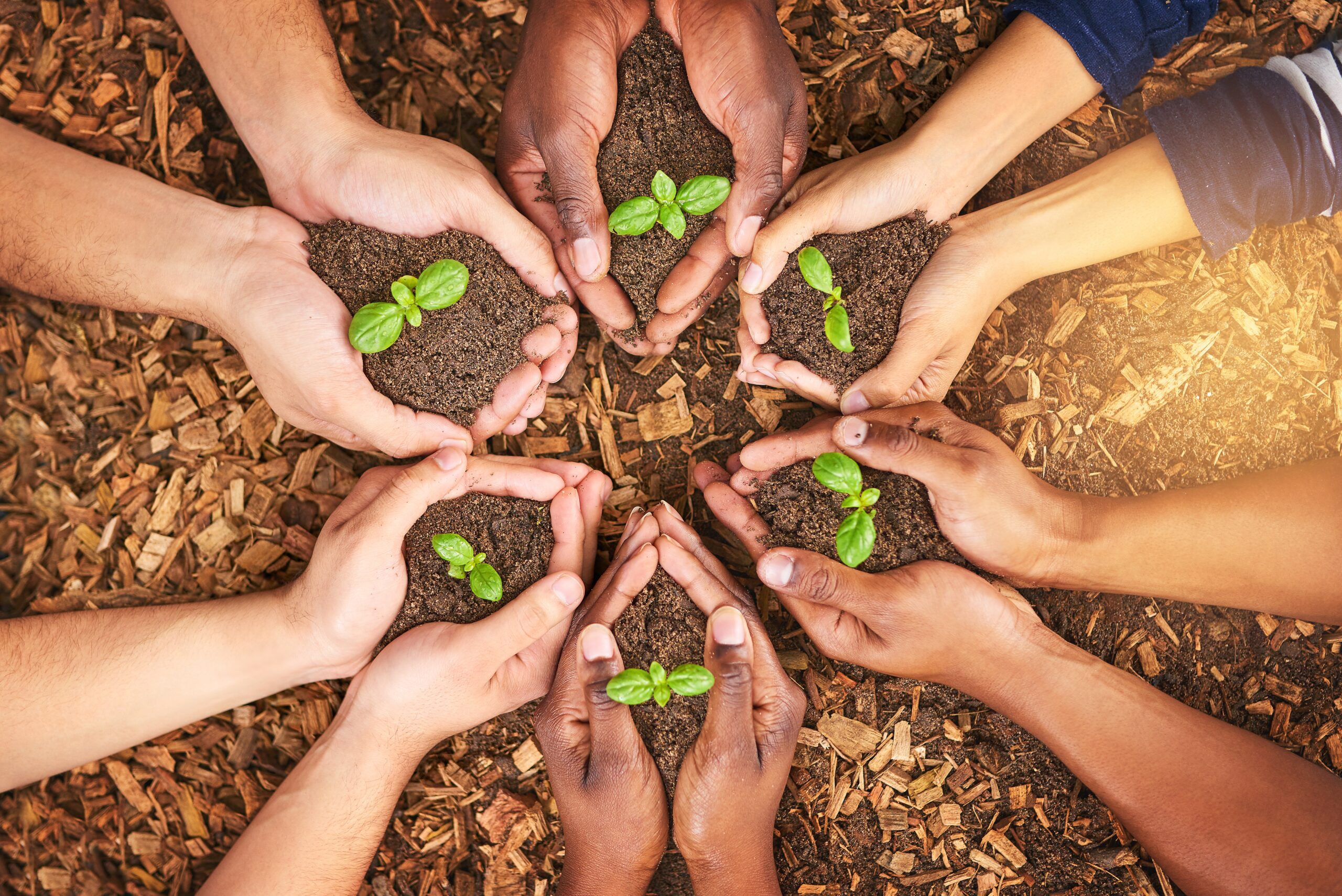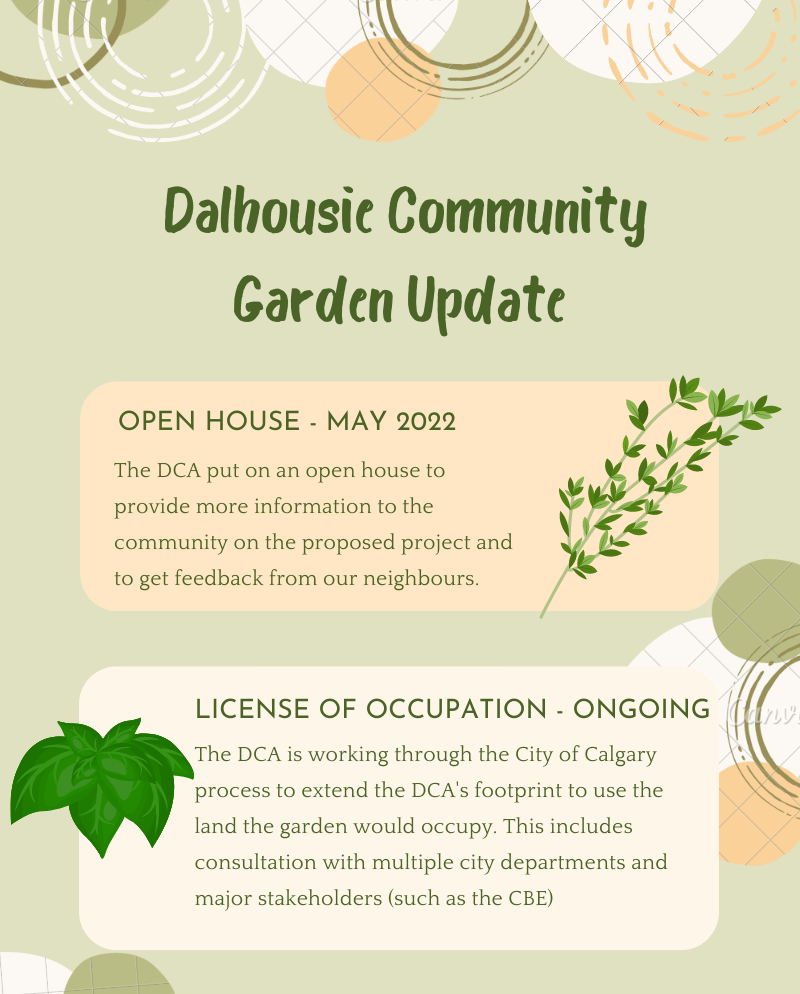 Future Opportunities:
Gardening workshops/events;

Building rentals to community groups;

Events: Annual harvest potlucks, planting parties, spring/fall garden festivals, Seed/plant swaps, host a weekly "weedy wednesday" or sunday coffee/tea social;

Beehives – education & honey harvest;

Production of produce;

Tool Lending Library;

Educational signage and activities such as plant and bird identification, scavenger hunts etc. Schools are encouraged to use the space as an educational resource; and

Seed Library.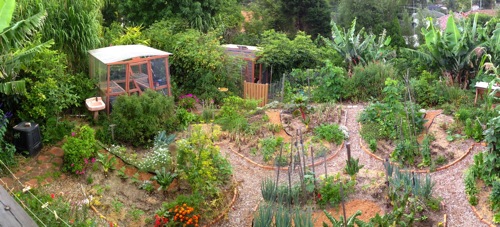 *Example of another community garden space.