We are so pleased to announce a new community initiative! The Dalhousie Community Club is "a neighborly club where we do fun things!"
Occurring the first Wednesday of every month, join us for fun, conversation and exploration. The club is for anyone 18+.
There is no limit to what we might do: sometimes it will be an interesting lecture, or a fun activity or a creative craft. Always, it will be a chance to connect with your neighbours and have fun!
Activities will be free or cheap for DCA members.  Guests will be charged $5-$10 depending on the activity. Proceeds will go towards club and community activities (like the Community Pantry we're trying to implement).
To pre-register (not required but appreciated) or ask questions, please email engagement@dalhousiecalgary.ca. 
We'd also love to hear from you if we can help make an activity more accessible to you.
Community Club Events (Check back often for new events)
| Date and Time | Event | Cost |
| --- | --- | --- |
| January 4 - 7pm | Join us to add some light to the dark days of January! We will be making a trio of lanterns.  All decorations and instructions are provided. | $0 |
| February 1 - 7pm | Cyberthugs: Yes, They are Out to Get You! (More info below) | $5 (Free for DCA Members) |
Cyberthugs: Yes, They are Out to Get You!
Wednesday February 1, 2023, 7:00 p.m.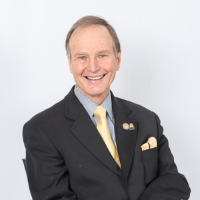 From banking to shopping, and even dating, our lives have moved online in a way that Tom Keenan predicted a  decade ago when he wrote his best-selling book Technocreep: The Surrender of Privacy and the Capitalization of Intimacy.  In the book, he explains how a bad guy was able to take over the web camera of Miss Teen USA and peek into her bedroom, using software he bought on the Internet for $40. Now, anyone can buy a "phishing kit" and become a cyberthug overnight.  Tom will explain how the bad guys try to target you and provide practical ways to protect your online persona, while still enjoying all the benefits that connectivity provides.
Dr. Thomas P. Keenan, FCIPS, I.S.P., ITCP
Professor, School of Architecture, Planning and Landscape
University of Calgary
Tom is both a seasoned IT professional and a popular professor at the University of Calgary. He taught Canada's first computer security course in 1977 and was involved in the creation of the country's first computer crime laws. He has spoken on five continents and is the author of over 2,000 academic and professional publications. A frequent guest on radio and television programs, Tom has served as an expert witness in civil and criminal cases and is known for his ability to demystify complex subjects and tease out the "news you can use."
His 2014 book, Technocreep: The Surrender of Privacy and the Capitalization of Intimacy is a Canadian best-seller and currently ranks in the top twenty in Amazon.ca's Technology & Society category. He is the current Chair of the Information and Communications Technology Council of Canada and a Fellow of the Canadian Information Processing Society and the Canada Global Affairs Institute.
Tom is heard regularly on Calgary media comment on cyber security issues.