Thank you to the Calgary Foundation for making this event possible through a generous grant.
Basket Giveaway Donations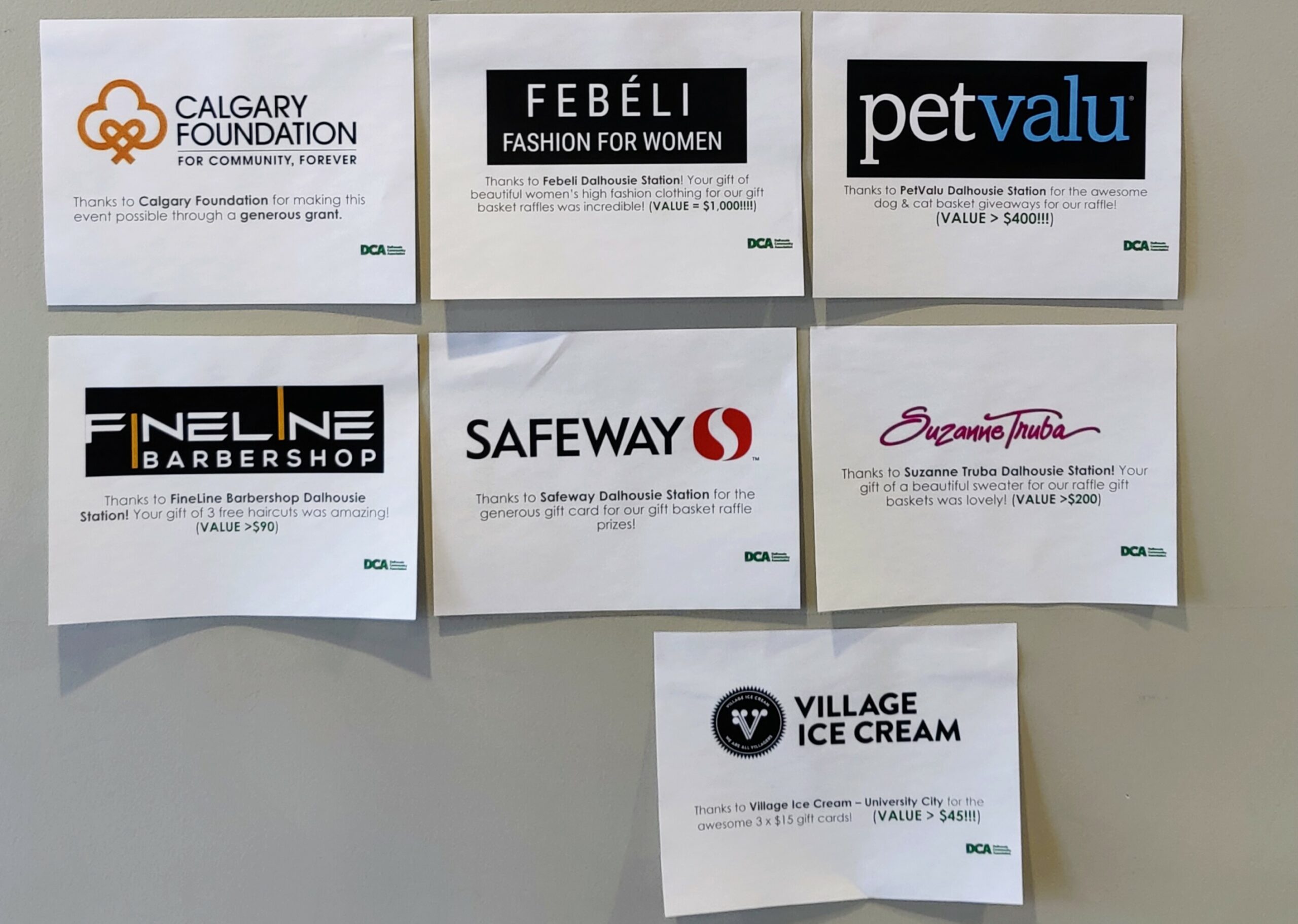 Thank you to all our amazing VOLUNTEERS! Without you, these events are not possible!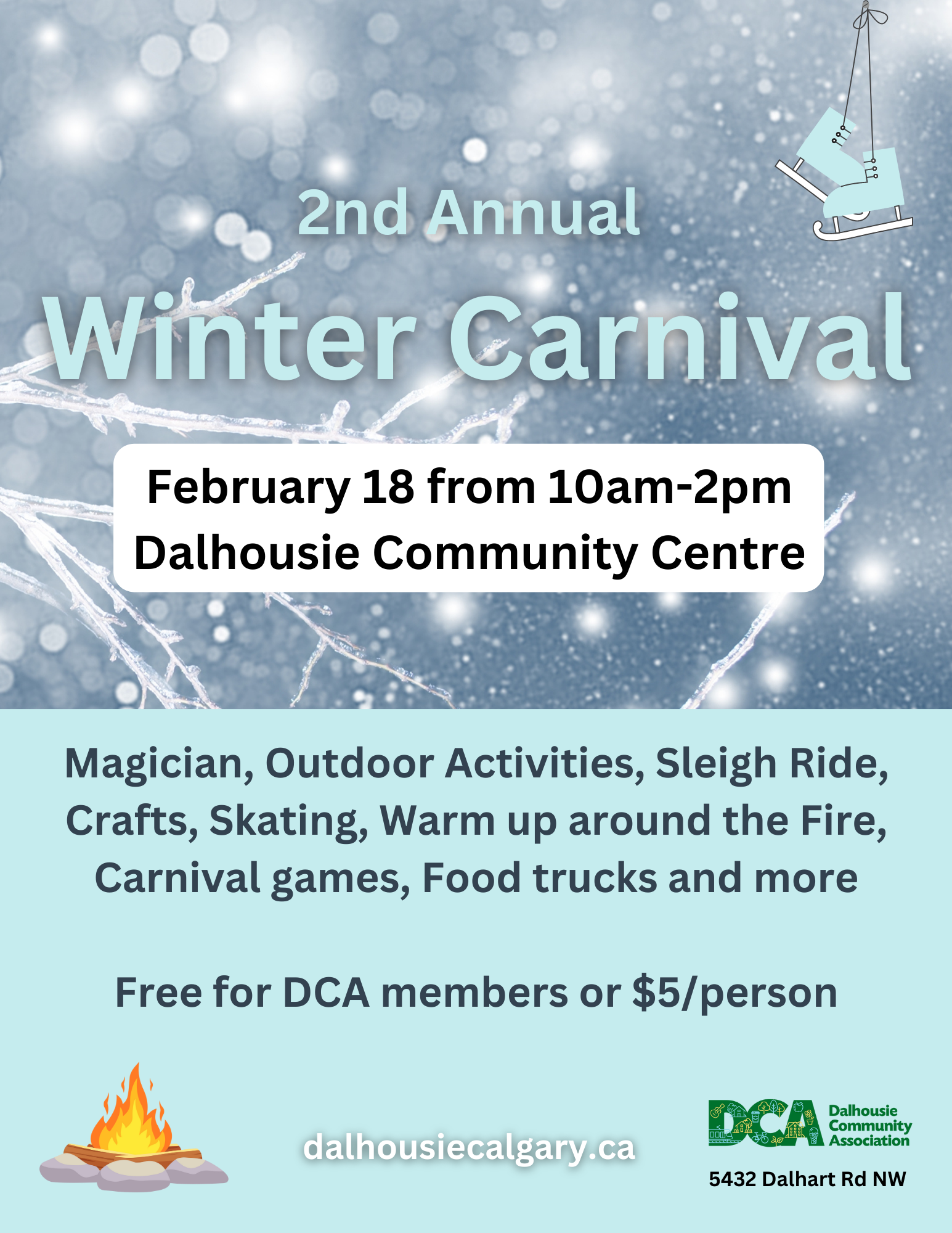 We are excited to be hosting our 2nd Annual Winter Carnival!
Here are the details:
TIME: Saturday, February 18th, 2023 from 10am to 2pm
PLACE: Dalhousie Community Center (5432 Dalhart Road NW)
COST: FREE for DCA members; $5/person for guests
ACTIVITIES: We have loads of activities both indoors and outdoors – something for all ages!
INDOOR
Welcome Table: Swing by for your FREE carnival game tickets!
Neighbourhood Room: Prize draws; Scavenger hunt; Community showcase; DCA information; Meet new people
Christopher Cool The Magician: Get your free tickets in the Neighborhood room – you need a ticket as there's limited space!
4 Showtimes:  10:30am; 11:30am; 12:30pm; 1:30pm
Carnival Games: Fun carnival games where you can test out your skills and win tickets for some great raffle prizes
Kids' Craft Corner: Come join the fun! The City of Calgary will be running some great projects for the kids.
OUTDOOR
Sleigh/Wagon Rides: Line up outside early so you're not disappointed!
Outdoor Games & Ice Rink: More fun activities around the back of the DCA. You need your own skates!
Firepit: Warming up around the fire
Food Trucks: Yum – need we say more?