On Waitlist for 2023, may not be a cleanup in Dalhousie this year. Will update if this changes.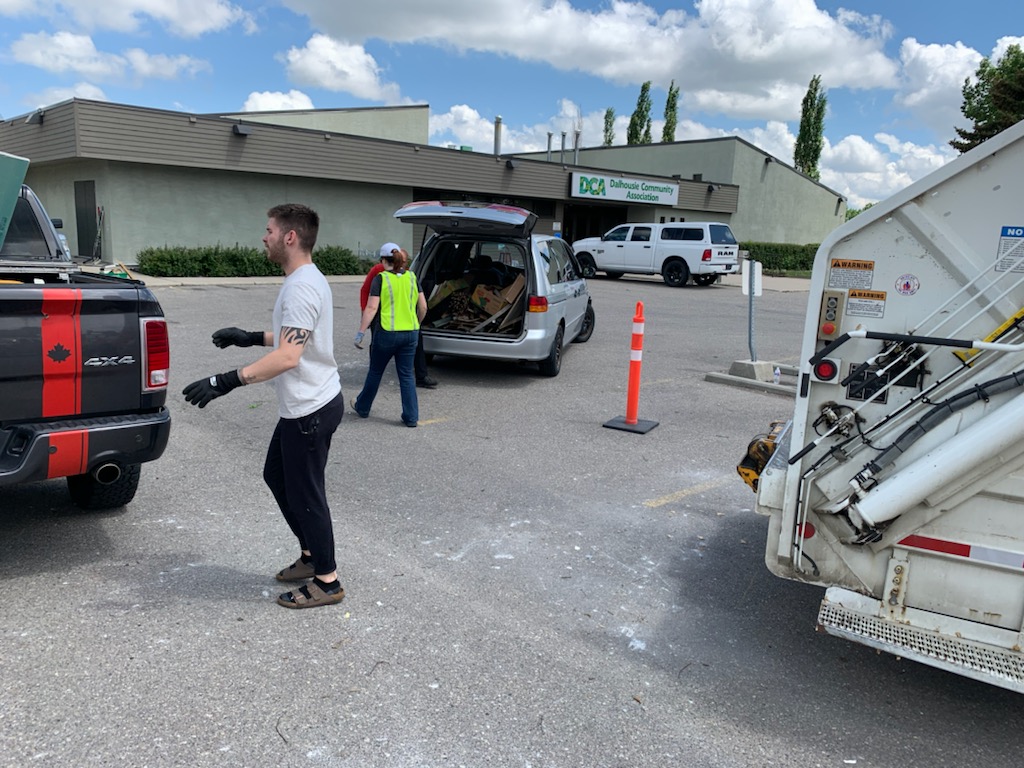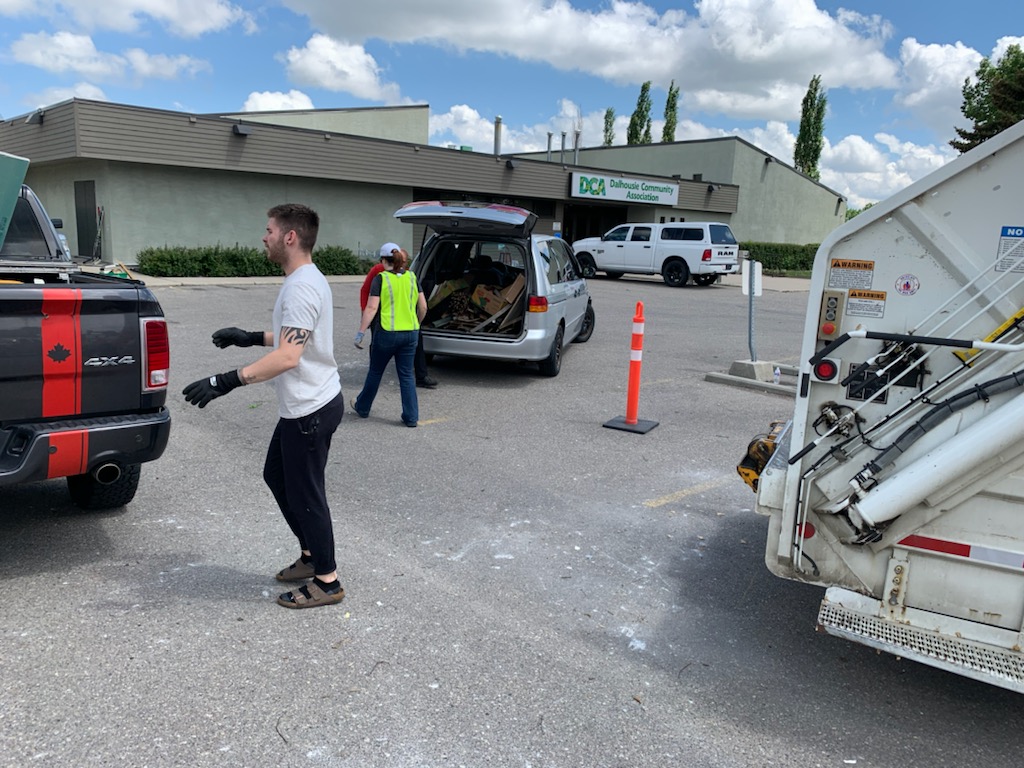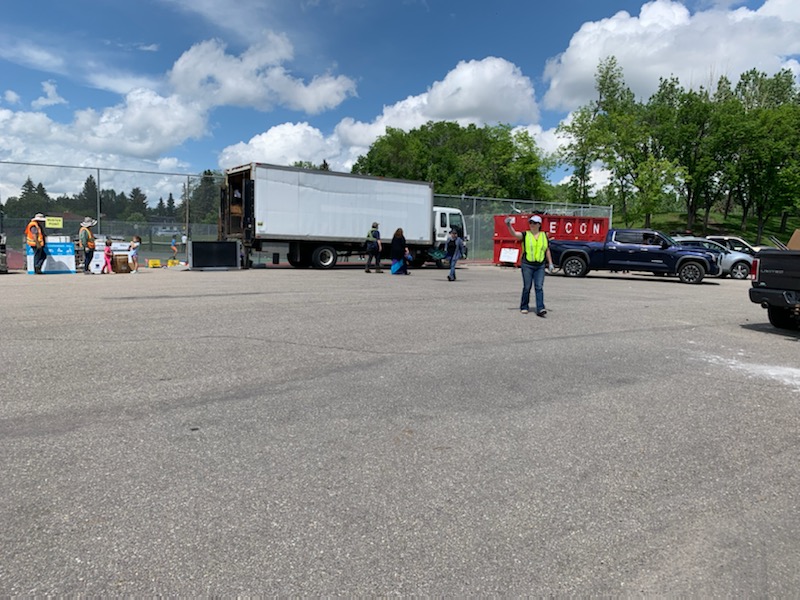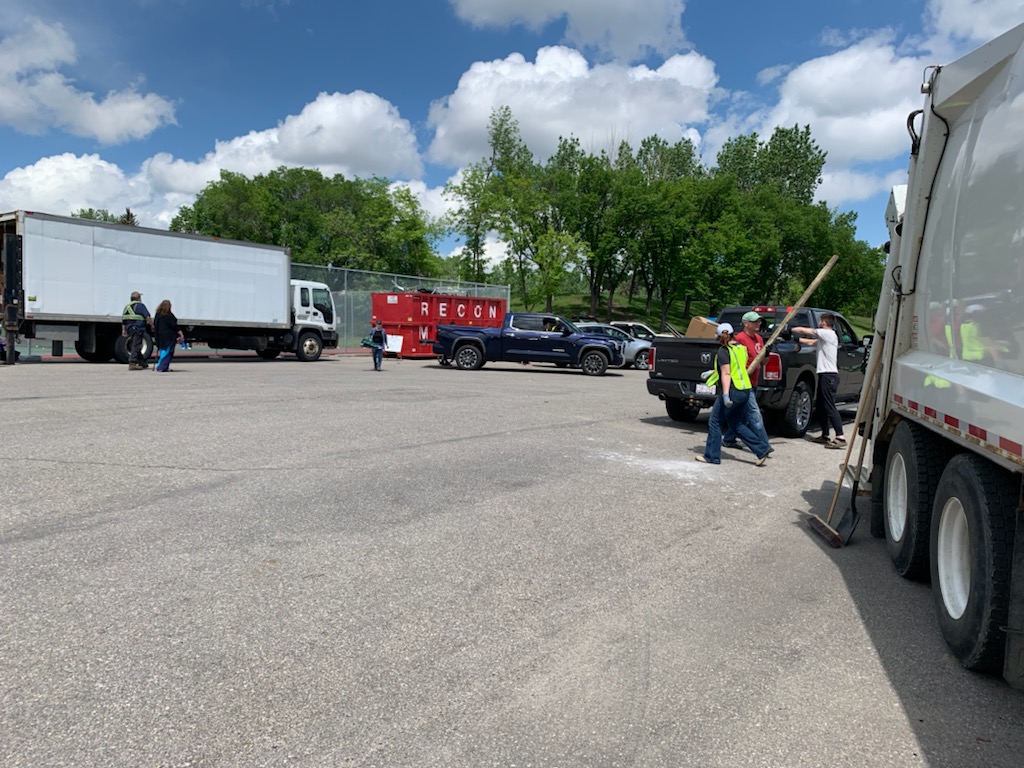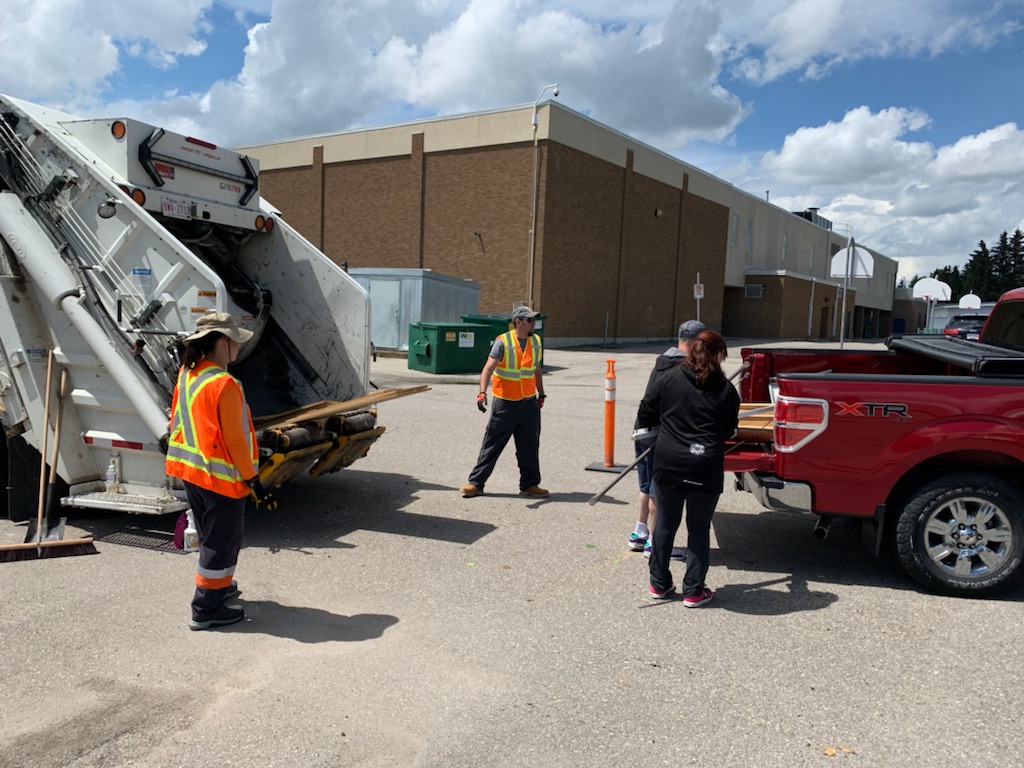 Community Clean-Up in Dalhousie
In the past:
There will be three packer trucks at 9:00 am until 2:00 pm only – not until the last person is served.
The packers will take household waste items including (but are not limited to) furniture (desks, chairs, sofas, old mattresses, etc.), toilets, and recalled or broken recreational products.
We commonly see items such as:
Furniture (mattresses, sofas, chairs, desks, dressers, etc.)
Toilets
Broken recreational items (old treadmills)
Lumber from old fences and decks
Weird items:  garden gnome collection, broken grandfather clock, taxidermy items
Community Clean ups that are closest to Dalhousie for 2023:
Recap on 2022 Dalhousie Community Cleanup
Thanks to everyone for making Community Cleanup 2022 a success in Dalhousie!
Garbage was collected, electronics recycling, metal recycling and Women In Need Society collected clothes and household goods.
Technotrash total weight for electronics was 1550kgs.
The 2022 Community Clean Up was on June 19!  We had various vendors, as well as the City of Calgary waste trucks at the event!  If you are an organization or business that is looking to join our community clean up as a vendor, please email admin@dalhousiecalgary.ca for more inquiries!  We loved having so many different recycling and upcycling vendors in 2021!
The City of Calgary will be here with their waste trucks!
These trucks do NOT accept:
Barbecues, lawnmowers, household chemicals and large appliances.
Car batteries, glass (window panes, glass table tops, etc.), household appliances with freon (refrigerator, freezer), microwaves.
Liquids (cooking oil), household hazardous waste (propane tanks, paint), automobile/ cleaning/ healthcare/ gardening chemicals
Railway ties, sod or dirt.
Household hazardous waste materials can be brought directly to a household hazardous waste drop-off location.
Check calgary.ca/cleanup for the full list of restricted items before heading to your community cleanup.
If your item(s) you brought cannot be accepted, you must take them back with you.  There is no space to dump your unwanted, unaccepted item(s). No garbage or cardboard recycling on site!
We will be looking for volunteers for this event.  We prefer volunteers to be over the age of 18, with steel toed or close toed shoes, and a good work effort.  It is a busy day but a very fun day in the community!  If you are interested in volunteering, please email admin@dalhousiecalgary.ca!
For a list of all City of Calgary Community Clean Ups, please visit www.calgary.ca and search "Community Clean Ups".