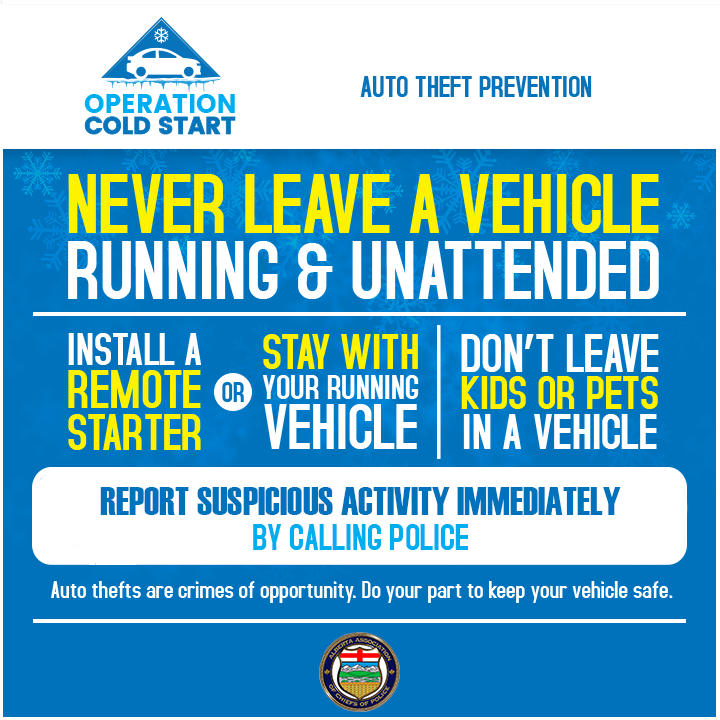 Warm-up thefts are crimes of opportunity, where car thieves target vehicles that are left running and unattended. Since the beginning of November 2022, we have had 246 vehicles reported stolen while they were left running (as of Wednesday, Jan. 25, 2023).
"Vehicles that are left running with the keys inside can be gone in a matter of seconds," says Acting Sgt. Chris Terry of the Calgary Police Service Crime Prevention Team. "These crimes can happen anywhere, even if you believe you are in a safe area, and even if your vehicle stays in your line of sight while you're inside your house or a store."
Starting Monday, Jan. 30, 2023, CPS officers will be patrolling communities as part of Operation Cold Start, looking for vehicles that are left running and unattended. Officers will also be looking for prolific auto theft offenders and other suspicious people and vehicles.