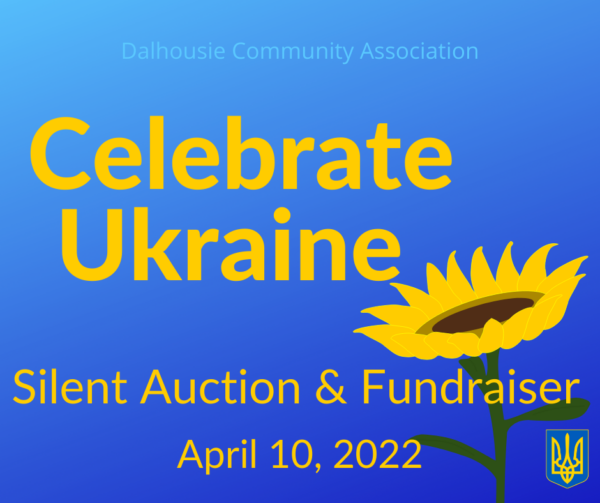 The DCA is hosting a fundraiser and silent auction intending to raise funds for humanitarian aid in support of Ukraine. All proceeds will go to the Canada-Ukraine Foundation.
There are two main components to this event. 
In the afternoon, Ukrainian Fine Food Truck will set up and offer a time to eat Ukrainian food.  We will open the gymnasium during this time so that participants can eat, bid on the silent auction, and see some Ukrainian emblems & cultural artifacts. 
The second component is a concert featuring traditional Ukrainian music, musicians and choir and the conclusion of the silent auction.
For more information visit https://www.dalhousiecalgary.ca/events/ukrainefundraiser