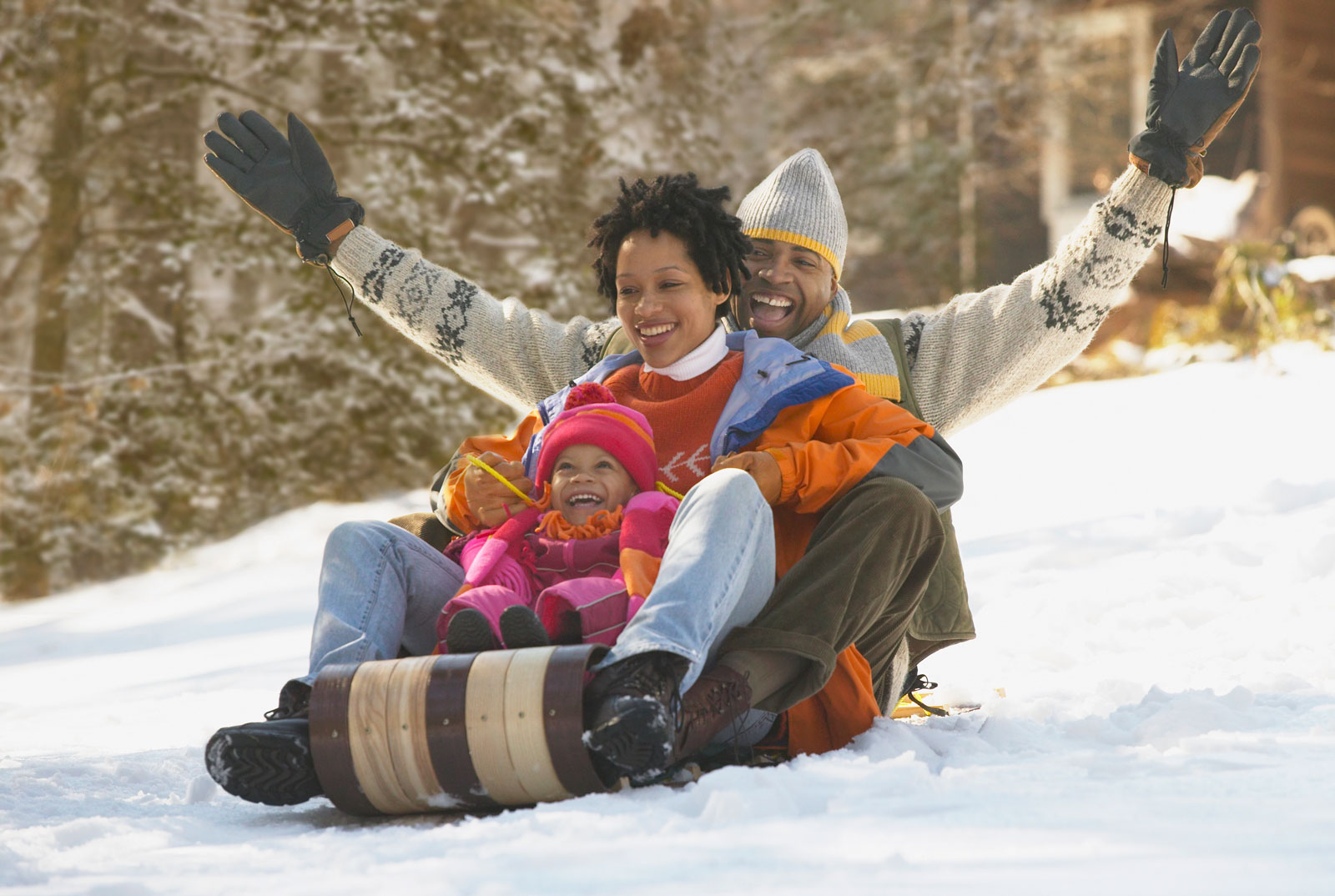 Best Places To Toboggan In And Around Dalhousie 
When winter comes, I don't fight it and complain that it's cold outside, rather I dress up in layers and embrace what winter has to offer like skating, tobogganing, down hill skiing, snowboarding, cross country skiing and snow shoeing. It's great exercise, refreshing and fun to spend time with family or friends. 
When it comes to tobogganing, you want to pick a hill where there are no obstructions like trees, cars, or even small things like manhole covers from top to bottom because those are the things that cause injury. Nothing but snow on a grassy base is best. 
Dalhousie located on a gentle, gradual slope from north to south and therefore doesn't have any challenging toboggan hills. The best place in Dalhousie is between the upper field and lower field behind the Dalhousie Community Centre. It is only a drop of about 5 meters which is good for children under the age of 6.
The best toboggan hill near Dalhousie is the Varsity Ravine, which is located south on 53 Street and can be accessed by either Vallance Crescent or Varsity Ridge Terrace. It is a drop of about 25 meters which is fun for all ages. 
The best toboggan hill in NW Calgary is the St. Andrew's Hill which can be accessed from St. Andrew's Place or University Drive. This is a drop of about 100 meters and is great fun for the brave! 
So, put on some layers, brave the cold weather and get out and enjoy winter! And when you are finished, a cup of hot chocolate or soup tastes so much better! 
What Is The Best Toboggan? 
There are lots of options when it comes to what to use as a toboggan. If you're not concern about what other people think, even a 2 meter long piece of cardboard will slide really well on snow. Another cheap option is a "crazy carpet" which is a thin foldable piece of plastic available for about $5. The downside of these options is that you can feel every single bump on the hill including indentations left by foot prints of other tobogganers. 
Stepping up a notch are one person rectangular or circular plastic (also known as magic saucers) sleds. These will run you $10- $20 and are durable if you weigh less than 50 kilograms. 
Another option is a seat or platform raised off the ground set on two or three short skis. Some look like
a tricycle on skis and others look like a luge. They are better at steering than other options, but because your centre of gravity is higher, you are more likely to tip before you reach the bottom of the hill. These range in price from $50- $100. 
The king of the hill is the wood or aluminum toboggan with the curved front that seats 3 or 4 people. Half the fun of tobogganing is going down the hill with at least one other person at the same time and this is the best option to maximize your fun. These are durable for more than 100 kilograms, but the price will run you as much as $150. Look to second hand websites like Kijiji or Facebook Marketplace for used ones which will run $20-$40.
By John Piera