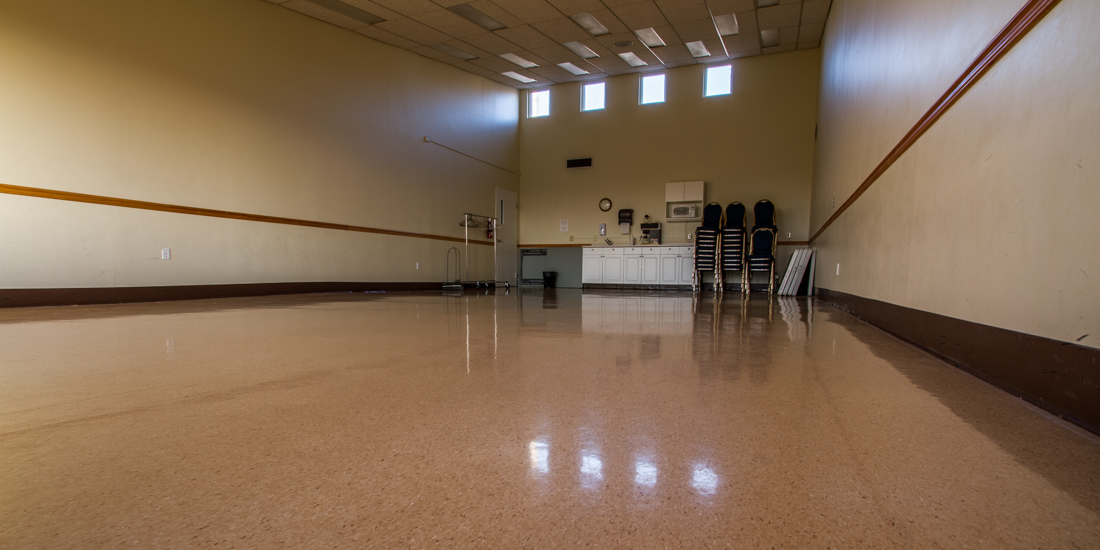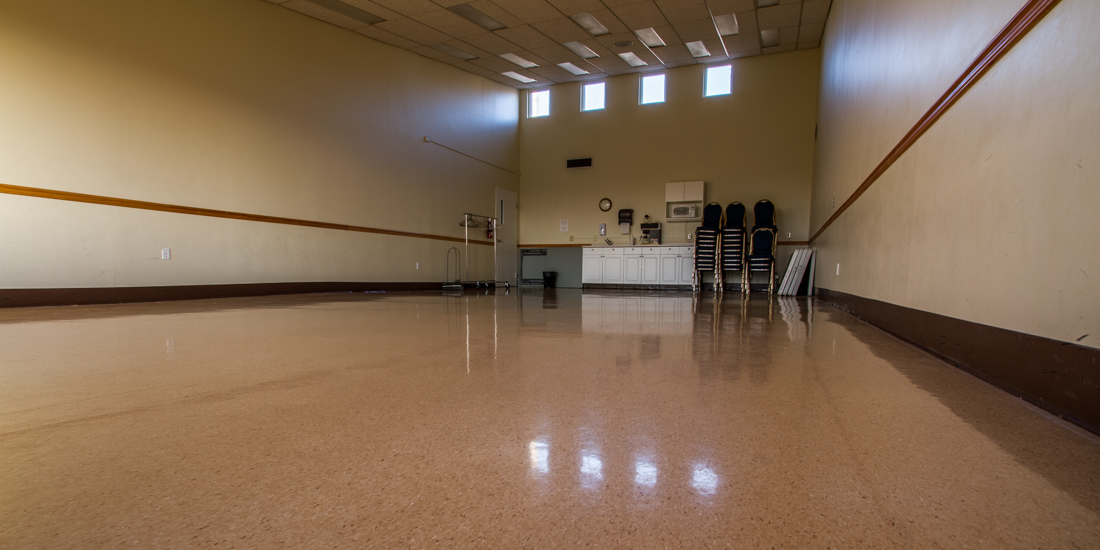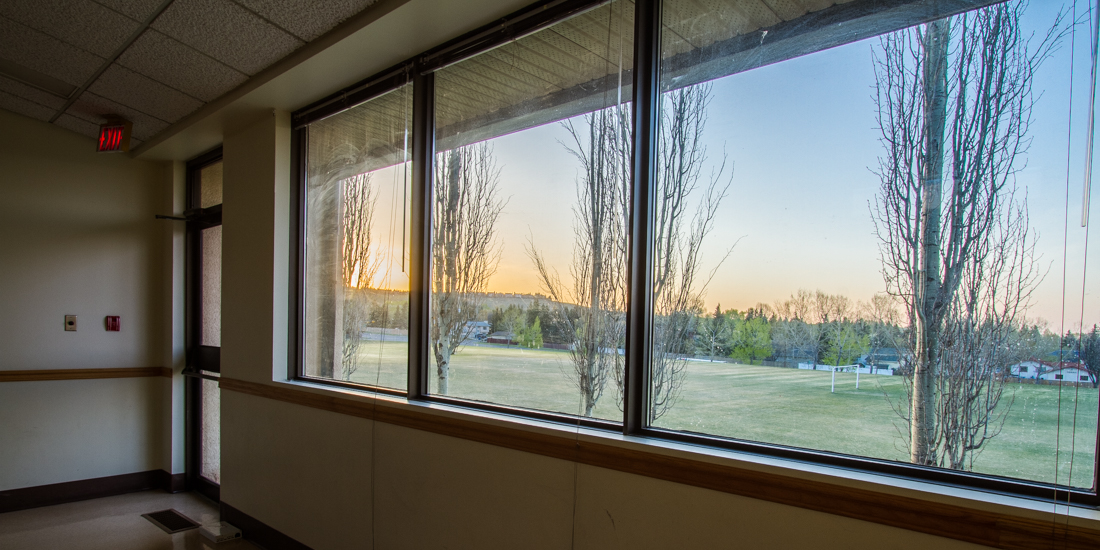 Sunrise Room
The Sunrise Room is the third largest room at our facility. With an area of 840 square feet and a capacity of 50 people, this room is ideal for smaller birthday parties, fitness classes, or meetings. This room has plenty of natural light with east facing windows, and has an exterior door for easy access to the fields outside of the facility. The Sunrise Room comes complete with a counter, sink, microwave, and a commercial coffee maker.
For more information about our rooms, check out our Frequently Asked Questions.
For our operating hours, please visit our Contact Us page.
All bookings are subject to a $50.00 -$150.00 (depending on the length of the rental) damage deposit, which is refundable if no damage is incurred.