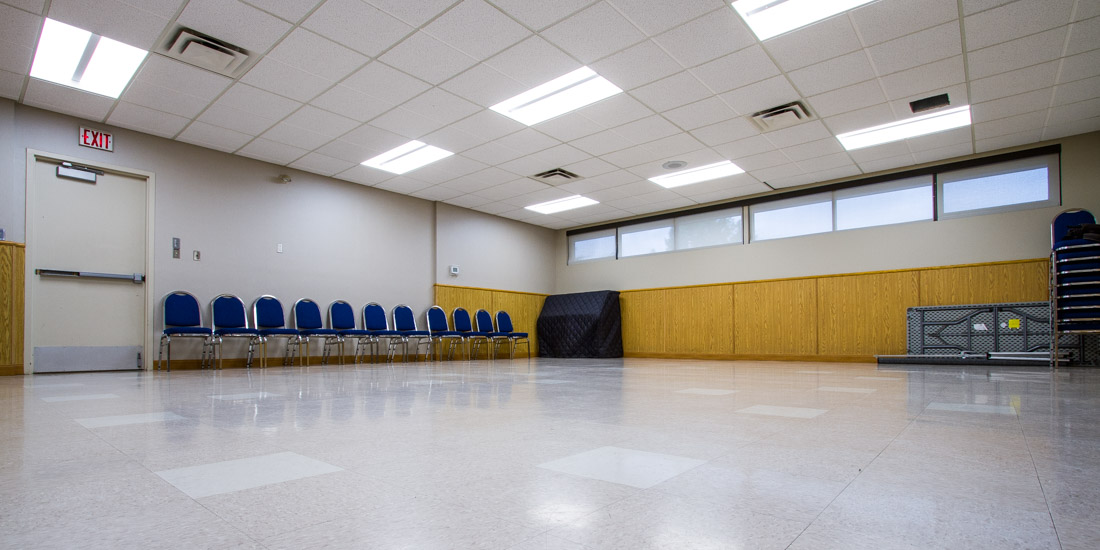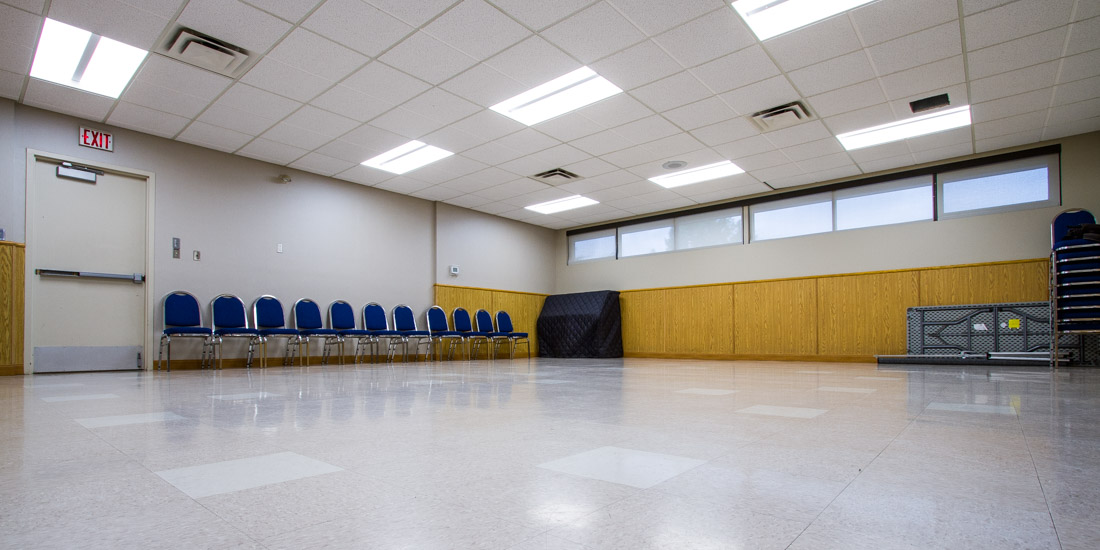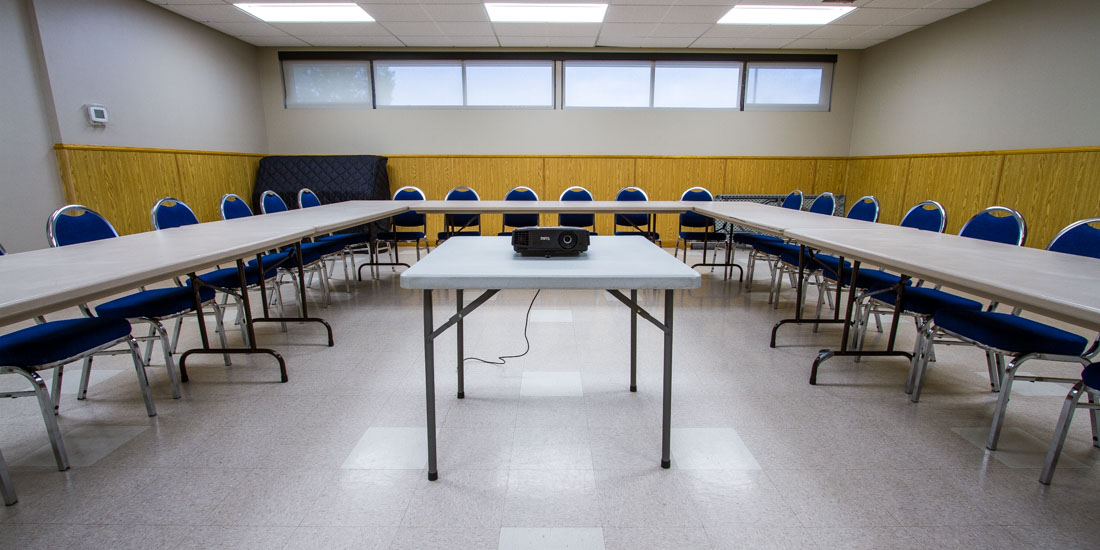 COVID-19 Guidelines
Due to current guidelines and restrictions, our capacity for the selected room has changed. The capacity of the selected room is 8 people with 2 meters social distancing in place, with participants sitting stationary in chairs. Capacities can lower depending on what equipment you are using for you set up and the amount of space you require per participant for your program/event needs.
Conference Room
The Conference Room is the smallest room at our facility. With an area of 780 square feet and a capacity of 50 people, this room is ideal for meetings, small fitness classes, or any other events that need smaller amounts of space. Our conference room is separated from our Auditorium by a sliding soundproof wall, which can be opened when more space is needed in the Auditorium.
For more information about our rooms, check out our Frequently Asked Questions.
Weekdays 9:00 am - 3:30 pm*
During Normal Operating Hours
Outside Normal Operating Hours
*Excluding statutory holidays.
For our operating hours, please visit our Contact Us page.
All bookings are subject to a $150 damage deposit, which is refundable if no damage is incurred.