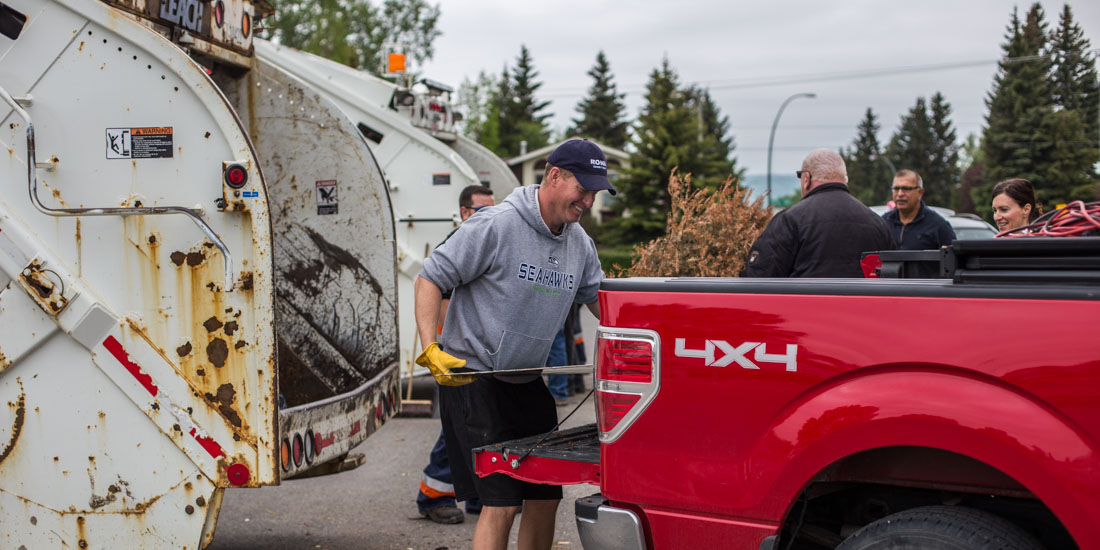 Community Cleanup June 19
There will be three packer trucks at 9:00 am until 2:00 pm only – not until the last person is served.
The packers will take household waste items including furniture, mattresses, lumber and yard materials (organic only). Large loads appearing to be industrial or home renovations will be turned away. Household and yard waste cannot be mixed together.
For more information, visit dalhousiecalgary.ca/events/community-clean-up/