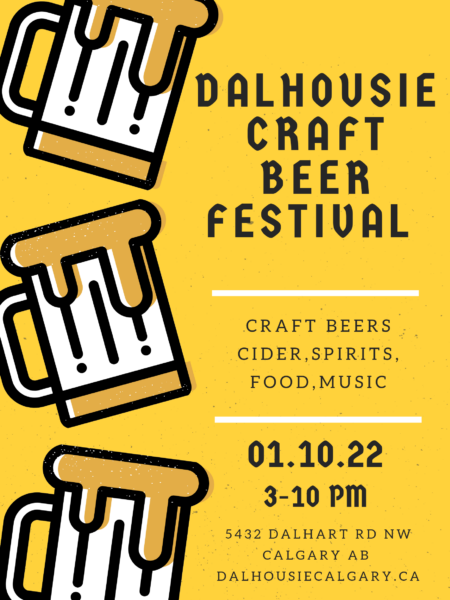 Join us on Oct 1 from 3-10pm for the first annual Dalhousie Craft Beer Festival! This is your chance to enjoy some of Calgary's finest craft offerings in your own backyard.
This is an 18+ event and features five craft breweries/distilleries/cideries. Eighty-Eight, Two Rivers, Village, Best of Kin and Elite Brewing.
Food trucks will complement the tastings.
Tasting tickets will be available for purchase in blocks of 10 for $15, and will be available at the event. Each sample will be between 2 and 4 tickets. Samples will be 4 oz.
Admission Tickets available at the door for $25. Presale tickets are closed.